This weekend was pretty low key. I got a lot done around the house which is always a plus. I think I finished decorating for October. I have other items for November that I will switch out and then obviously change things up in December.
I apologize for the crappy pics, but you get the idea.
Saturday morning our furnace did not start. Well, it started, but it wasn't heating. Thanks to my Dad, he came over and cleaned it enough to get it going. I informed the landlord that I think it just needs a professinal cleaning. They are coming today to do that. So happy though that we didn't have to deal with no heat.
Saturday evening we went to a benefit. Wayne hosted the live auction. It was a spaghetti dinner. So yummy and always for a good cause.
Sunday we watched football all day and I did a few more things around the house. It was a great day... the Vikings won, I got to hang out with my 2 loves, Wayne grilled the best steaks ever for dinner, new Revenge. I just love Sundays.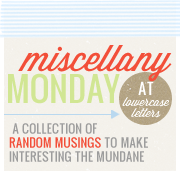 Anyone else excited for the 6th and final season of Gossip Girl? Starts tonight!
I know I am!
Esquire named Mila Kunis "Sexiest Woman Alive"
If you know me IRL, you know I totally love her and have since That 70's Show!!
According to Entertainment Weekly and their Box office update: Taken 2' took in $18.6 million on Friday! Woo-hoo! I did not get a chance to see it yet, but my parents did and they said it was great.
Have you seen it yet? If so, I'm jealous!
I got this new watch last week. I've been looking for a round black one with just enough bling for quite some time now. Do you like?
My boss got Hailey this book over the weekend at the local Arboretum. Perfect and oh so cute!
This is one I will be putting in the "keep until she is old enough so she doesn't ruin it" pile. We also picked up her costume. She is going to be a cupcake. No pictures until the actual day though. I don't want to spoil the surprise. All I can say is it's simple and warm for the weather if we decide to go out.
I found this festive cutlery for Hailey at Target for $1 each. You can never go wrong with that.
I got to bring Hailey's first school project to work to display. It is a chick. I love having a reminder like this in my office where I can see it on a daily basis. I will be doing a more detailed post all about school soon.
Isn't it cute? I'm defnitley looking forward to more art projects. Thanks for stopping by!