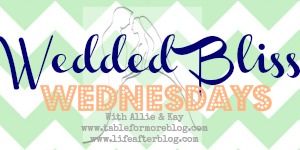 Introduce us to your husband!
What's his name? How old? What does he look like?
His name is Wayne and he is 31 years young.
What is your husbands favorite thing to do?
Well, when he does have some downtime, he usually plays video games. He has an Xbox 360 and a Playstation 3. Or he watches some sort of wrestling show (WWE, etc). He does a wrestling radio show besides his normal gig.
What does your husband do Monday-Friday?
His job is not just Monday - Friday. Most of the time he works evenings/nights and weekends, but occasionally things come up during the day, too. He is the overnight jock for 101.3 KDWB in Minneapolis. He is
Big D
, which is where I got MrsMamaD from and then when we got pregnant we called the bun in the oven Lil D.
Monday - Thursdays he is on from 11pm - 5am and Saturdays he is on from 10am-5pm. He also has appearances around town at different times during the week.
What was the FIRST thing you noticed about your husband when you met?
Wow! That was almost 10 years ago. I think it was his confidence. It wasn't a physical characteristic, it was more of how he handled himself that had me intrigued and wanted to know more.
What is your husband's BEST quality?
Oh, so many to choose from. They have probably changed over the years, but I would have to say right now in our lives, since Hailey was born, it is how he is such a great Father to her and Husband to me.
What is your husband's biggest pet peeve?
I am not very good at cleaning up after myself in the kitchen. He hates it.
How does your husband feel about blogging?
He likes it. I used to scrapbook and still do certain things, and he liked me doing that, so I think he likes this too as it is my online scrapbook of some sort.
What is something you do/can do that makes your husband feel loved?
I think just a simple hug or kiss and an "I Love You" with a look in the eye to know I mean business is all he needs.
Thanks for reading about my Hubs, now grab the button, do your own, and leave me a comment!